What are Premium Worm Castings?
At 5Heart Earthworm Farm, we feed vegetative food scraps to our thousands of hungry red worms. What goes in, must come out – and what comes out is Premium Worm Castings! This soil enhancer is natural, biologically rich, and 50% richer in organic matter than soil that hasn't passed through worms. This is because the worm gut is a microbe incubator, altering the ecosystem of the soil.  This alteration makes nitrogen more available to plant roots, allowing vigorous and healthy plant growth. 
Plants grown in Premium Worm Castings are more resistant to disease and insects, more productive, and have improved flavor. Plus, there are no harsh chemicals left over in your soil!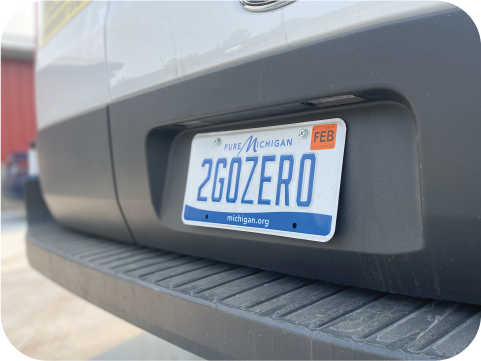 Because we want to know how much we've kept from the landfill, we weigh each container of food scraps before adding it to our compost pile. Once it's part of the compost pile, it's mixed with leaves and pre-composted to aid our worms in breaking it down. We never use animal manures, which means our worms produce high quality castings free from residual animal pharmaceuticals.
After the pre-composting process is complete, we feed the food scraps to our worms and let them finish the process by eating the microbes and bacteria living in the composted feedstock. The resulting castings (worm feces) contain dominant beneficial microorganisms that stimulate healthy soils, help plants retain moisture, and build a natural resistance to pests and disease.
This process takes 60-90 days before we harvest the castings. We use a mechanical separator to remove the castings from the worms and larger uncomposted material. The worms are returned to the worm beds, fed, moistened, and left to start the process all over again.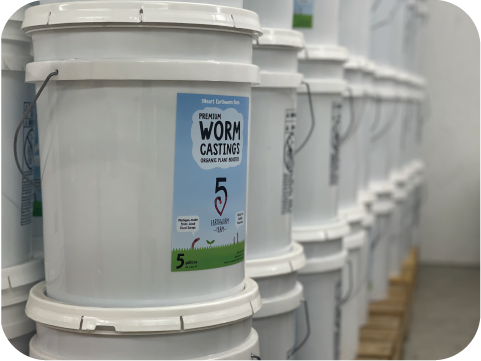 The castings are packaged as Premium Worm Castings, awaiting a return to the earth where they will improve your soil, support abundant plant growth, and bring nourishing food to your table.
Our Castings Pass the Tests!
Our Premium Worm Castings are tested annually by a US Composting Council accredited laboratory and have received a 100% germination emergence rating and passed all tests for pathogen reduction and heavy metals. This testing assures that we provide a premium product that will improve your soil and provide you with bountiful plants that are healthy for you and your family.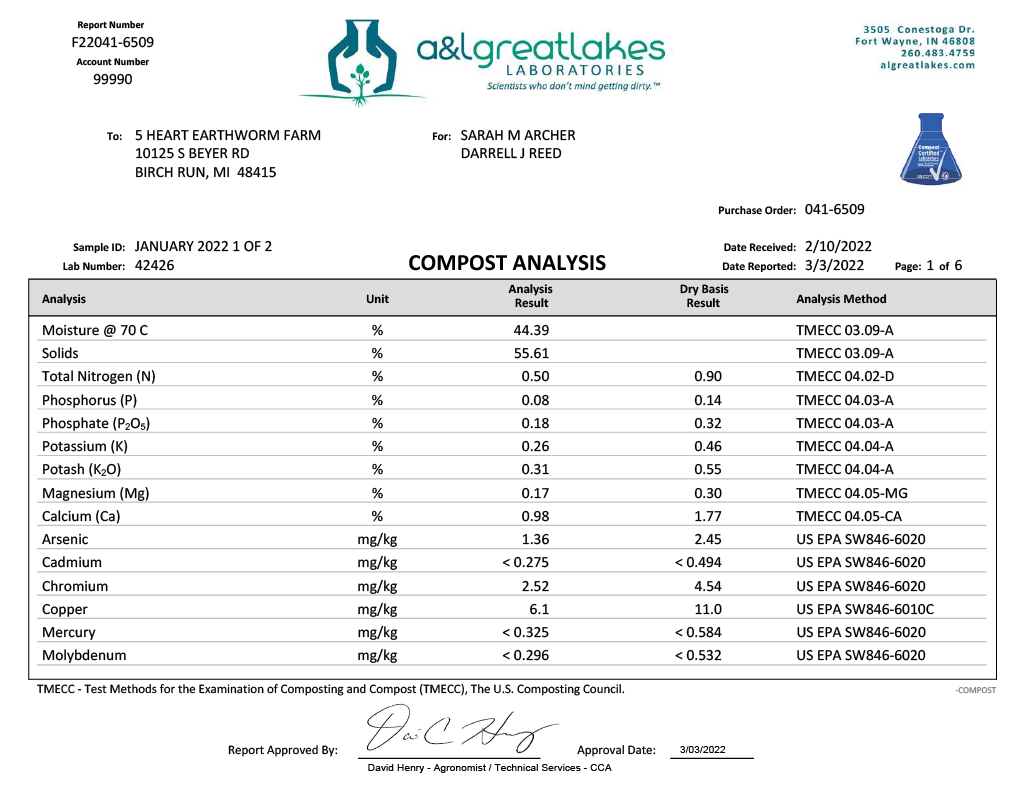 5Heart Earthworm Farm Premium Worm Castings are now available to order online. You may also call us at 989-321-2804 to place an order. We offer free delivery within 30 miles of the Farm and will deliver your order within 5 business days.
You can also make an appointment to stop by the Farm to pick up your order and see our operation firsthand. We love showing people what we do! We're located at 10161 S. Beyer Rd. Birch Run, Michigan 48415.
We accept all major credit cards. We also accept cash with in-person transactions.
Quart jars, 5-gallon buckets and bulk quantities available!
We're on a Zero-Waste Mission!
We make a conscious effort to reduce our impacts on the planet, personally and in our business. To promote reuse and reduce plastic waste, our products are packaged in reusable containers. Return your container with your next order and receive 10% off!
In keeping with our obsession for reducing what goes to landfill, we feed our worms only vegetative material from local restaurants, markets, and households. In a landfill, this material would be creating methane gas, a potent and known contributor to climate change.